Sean Dempsey
Sean Dempsey moved to New Hampshire as one of the first 100 'Free Staters.' He supports unabashedly shouting the liberty message from the rooftops. No pale pastels; Sean believes Libertarians need vibrant and bold messaging and that the freedom message is not something by which to be embarrassed.
http://loudcanvas.com
Related Articles
The most destructive force of freedom in our society, besides government as a whole, is our public school system. If you care to study the issue further, be sure to check out more of John T. Gatto, as well as Sheldon Richman's book 'Separating School and State.'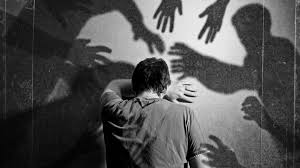 The death of freedom is not ushered in with a somber requiem, but rather celebrated with all the fanfare and bellicose applause of a stadium thronged with frightened madmen. We have seen firsthand that fear dilutes the senses, pollutes the mind, and corrupts the sensibilities of all it touches; fear, not hate, has turned man […]
What Obama is doing now with his Drone strikes is a war crime and needs to be stopped. Just like Bush needed to be stopped with the Iraq war.