Sean Dempsey
I support, personal freedom and the ideology which gives the most freedom to the most people. There are no exceptions and no valid reasons for loss of freedom, no matter how much the supposed "left" and "right" may try to convince you there are.
http://the-opposition.com
Related Articles
Social Right-wingers: Just imagine how you're all going to look in 40 years… 🙁 Why do we even need the government involved in marriage?!? It has nothing to do with the government and never did. Libertarians advocate for getting the government to stop backing/supporting/granting/licensing ANY type of marriage of any kind – gay, straight, or […]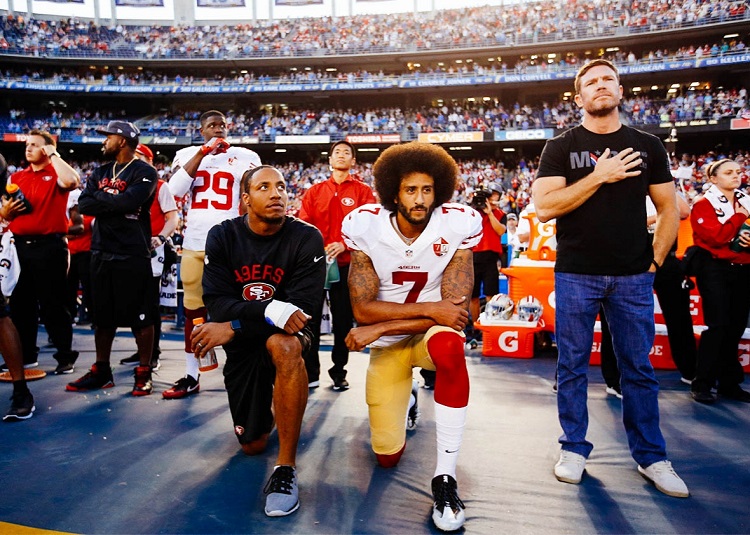 Taken from this article: https://www.procon.org/headline.php?headlineID=005323 San Francisco 49ers quarterback Colin Kaepernick first refused to stand during "The Star-Spangled Banner" on Aug. 26, 2016 to protest racial injustice and police brutality in the United States. Since that time, many other professional football players, [7] high school athletes, and [8] professional athletes in other sports [9] have refused to stand for the national […]
Just some late-night veracity to chew upon.