C9311844-9597-4FC2-9B82-909ED58C77AF
Sean Dempsey
Sean Dempsey moved to New Hampshire as one of the first 100 'Free Staters.' He supports unabashedly shouting the liberty message from the rooftops. No pale pastels; Sean believes Libertarians need vibrant and bold messaging and that the freedom message is not something by which to be embarrassed.
http://loudcanvas.com
Related Articles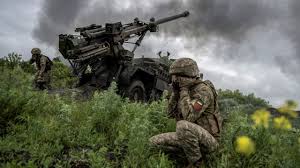 By Sean Dempsey, 06/09/23 Once upon a time, in the not-so-distant land of Uzhok, Ukraine, deep in the Carpathian mountain range, there lived a courageous father named Ivan and his 16 year old son, Roman. They lived alone, just the two of them, as the boy's mother had died when Roman was very young. They […]
This sort of petty tyranny, as Alexis tocqueville wrote would take hold in his famous work "Democracy in America," is no longer funny, not when they come for our burgers.
A voter who takes pride in supporting such programs is telling us that he'll do good with his own money — if a gun is held to his head.