B0A1004D-34C3-4E19-A80E-3916FC893F93
Sean Dempsey
Sean Dempsey moved to New Hampshire as one of the first 100 'Free Staters.' He supports unabashedly shouting the liberty message from the rooftops. No pale pastels; Sean believes Libertarians need vibrant and bold messaging and that the freedom message is not something by which to be embarrassed.
http://loudcanvas.com
Related Articles
Fire extinguishers aren't needed anymore in a home, just like guns aren't needed.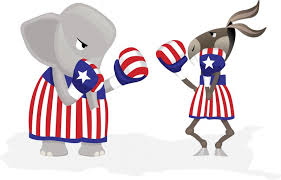 DEFINITIONS Democrats: A left-leaning political party full of bleeding-heart pansies who are all high on the devil's lettuce. Republicans: A right-leaning political party packed with rednecks who love guns and God, in that order. ORIGINS Democrats: The Democratic party was founded as the dying wish of Karl Marx in 1883, who wanted to infiltrate the […]
Ben Franklin, November 1766 I am for doing good to the poor, but I differ in opinion of the means. I think the best way of doing good to the poor, is not making them easy in poverty, but leading or driving them out of it. In my youth I traveled much, and I observed […]