bush and obama on empty skull
Sean Dempsey
I support, personal freedom and the ideology which gives the most freedom to the most people. There are no exceptions and no valid reasons for loss of freedom, no matter how much the supposed "left" and "right" may try to convince you there are.
http://the-opposition.com
Related Articles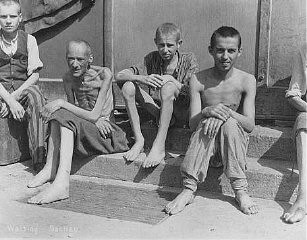 Chapter 1: Minor Annoyances World War II wages in the unseen distance. In a battlefield far to the west, men fight and die. Men collapse in the mud as nations clash: But here, in the dark and godless corner of the Auschwitz concentration camp, Jacob lies in dirty rags on a metal cot. 4:18am, rising […]
A voter who takes pride in supporting such programs is telling us that he'll do good with his own money — if a gun is held to his head.
'Bitcoin' is an interesting example of the future of money. Bitcoin is a non-asset backed and non-state controlled money. With the Fed destroying the value of our money it comes as no surprise that we should start to see such experiments as these. I tend to be skeptical of such non-asset backed currencies, but it […]