For Valentines Day – Libertarian Pick-up Lines
Sean Dempsey
I support, personal freedom and the ideology which gives the most freedom to the most people. There are no exceptions and no valid reasons for loss of freedom, no matter how much the supposed "left" and "right" may try to convince you there are.
http://the-opposition.com
Related Articles
In case that fact that taxpayer funding of art isn't constitutional, nor moral, doesn't quite do the trick for you here are a few other reasons as presented by reason.com.
You might be a statist if… If any political discussion finds you regularly using the expression "it's clear the government isn't doing enough to " … you might be a statist. If you're left-leaning and see "the evil Right" as the cause of all major problems…you might be a statist. If you think the war […]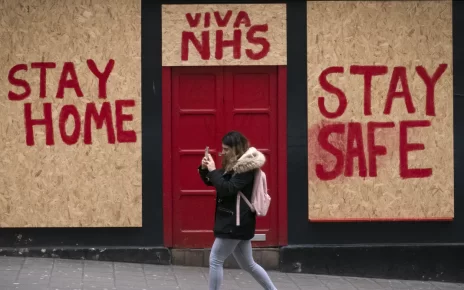 People Suffering from Other Diseases 1.4 million additional tuberculosis deaths due to lockdown disruptions 500,000 additional deaths related to HIV Malaria deaths could double to 770,000 total per year 65 percent decrease in all cancer screenings Breast cancer screenings dropped 89 percent Colorectal screenings dropped 85 percent Projected increase in cancer deaths, including up to […]