There is no virtue in compulsory government charity, and there is no virtue in advocating it. A politician who portrays himself as "caring" and "sensitive" because he wants to expand the government's charitable programs is merely saying that he's willing to try to do good with other people's money. Well, who isn't? And a voter who takes pride in supporting such programs is telling us that he'll do good with his own money – if a gun is held to his head." ~P.J. O'Rourke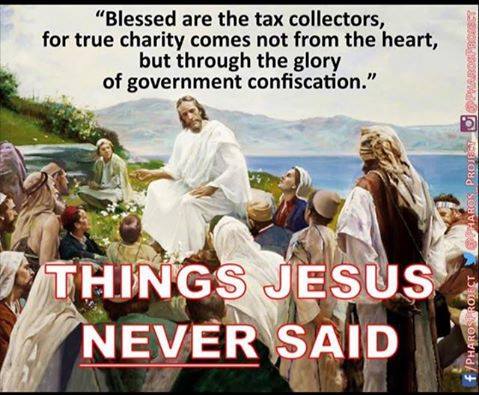 As C.S. Lewis put it, "We make men without chests and expect of them virtue and enterprise. We laugh at honour and are shocked to find traitors in our midst. We castrate and bid the geldings be fruitful."
Marv Olasky wisely adds, "Similarly, when the poor are left with neither incentive nor penalty, we are surprised to find them immobile. When many children grow up without knowing a father either on earth or in heaven, we are surprised to find them wilding in the social wilderness.
Who pushes for change once the wilderness is spreading? If the goal is to provide material wealth through welfare or other entitlements, neither government nor the recipient is likely to demand change. Universalizing depersonalizers are popular among the poor who do not want anyone to challenge them. Who will fight such an arrangement? Only those who live by a different ethic and are unwilling to see it die.
The problem with welfare programs isn't that they are too expensive–although, clearly, much money is wasted–but because they are inevitably too stingy in what it really important, treating people as people and not animals. Isn't it time we realized that there is only so much that public policy can do? Certainly it's good to "empower" the poor so they are not in thrall to the welfare establishment, but isn't it time to realize that only a richness of spirit can battle a poverty of the soul? Can a pluralistic government pinpoint sin and oppose it?
The crisis is not just one of government charity through welfare and other entitlements. Too many private charities dispense aid indiscriminately and thus provide, instead of points of light, alternative shades of darkness. The right question to ask is still the same century-old question: Does any given "scheme of help make great demands on men to give themselves to their brethren?"
We need to ask ourselves: Are we offering not coerced silver but our lives? Most of our twentieth century schemes, based on having someone else take action, are proven failures. It's time to learn from the warm hearts and hard heads of earlier times, and to bring that understanding into our own lives."